The Vision, Mission and Importance of NYSC in Nigeria will be discussed here. This is to bring to your enlightenment the nitty-gritty of the scheme.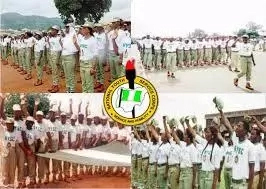 Read Also: 15 Ways to Make Money as a Student
The National Youth Service Corps in Nigeria got established on May 22, 1973, by General Yakubu Gowon, then Nigeria's former Head of State.
General Yakubu Gowon promulgated the NYSC decree 24 in 1973 which stated that the National Youth Service Corps was established with a view to the proper encouragement and development of common ties among the youths of Nigeria and the promotion of national unity.
This was necessary as a means to heal the wounds of loss of the entity of Nigeria as a nation. This is a compulsory scheme for all graduates of different tertiary institutions in Nigeria including Nigerians who studied abroad who are less than or 30years of age before graduation.
Read Also: How to Start a Private School in Nigeria
It runs for one year in which they are as at the time this article was published paid the sum of N19, 800 as a monthly allowance.
The graduates are usually scattered across the 36 States of the Federation, including the Federal Capital Territory.
The vision of the scheme is to develop a sound and result-oriented organization that is strongly committed to its set objectives particularly those of national unity and even development.
An organization that is well motivated and capable of bringing out the best qualities in our youths and imparting in them the right attitude and values for nation-building.
An organization that serves as a catalyst to the development of national interest, and a source of pride and fulfillment to its participating graduate youths.
Read Also: Best Polytechnics in Nigeria
Guided by such Vision, the NYSC Scheme is Set on a Mission:
To build a pragmatic organization that is committed to its set objectives with the ultimate goal of producing future leaders with a positive national ethos- Leadership that is vibrant, proud, and committed to the unity of the country.
To be at the forefront of national development efforts, as well as serve as a profitable platform for imparting values in our youth for nationalism, patriotism, loyalty, and accountable leadership.
To raise the moral tone of our youths by giving them the opportunity to learn about high ideals of national achievement, social and cultural improvement.
To develop in the attitude of our youth of mind acquired through shared experience, and suitable training which would make them more amenable to mobilization in the national interest.
To ensure Nigerian youths acquire the spirit of self-reliance, a reliable source of economic empowerment, and effective participation in nation-building.
To develop an organization that is alive to its responsibilities and responsive to the needs of the country.
Read Also: Functions of the National Universities Commission
Importance of NYSC in Nigeria
The importance of this scheme in Nigeria can be said to be the following:
1. National unity
The posting of graduates to various parts of the country outside their states of origin helps to build national unity. Nigeria is made of many ethnic groups and religions, NYSC has tried to fill the gap created by this. This was one of the reasons why the scheme was created.
2. NYSC plays in ensuring INEC meets its staffing needs in the run-up to elections
Before its collaboration with NYSC, INEC struggled to hire ad hoc staff because too many volunteers had unverifiable addresses and could not be held accountable.
Corps members are ideal volunteers because they are already registered with the government and are prohibited from engaging in partisan politics during their service year.
Read Also: 10 Best Universities in Nigeria
3. NYSC is critical in the health and education sectors
The NYSC Health Initiative for Rural Dwellers has benefited thousands of underserved Nigerians, many of whom would not have gotten access to proper health care without this program. Corps members have helped plug teaching gaps in rural schools.
By the NYSC scheme, jobs have been created for graduates and this has to a large extent curbed the menace of unemployment and youths' restiveness.
During elections or national census, the corps members are engaged by the government to undertake the process, thereby involving them in the process of nation-building and socialization.
With the training they obtain, they can serve to maintain peace and order, and in case of war, can be recruited to defend the country.
Read Also: Functions of the Universal Basic Education Commission
The NYSC scheme is structured in a way that affords the corps members to acquire life experiences and vocational skills training which will help them to become self-reliant.
The importance of NYSC in Nigeria is vast, and so the scheme needs to be encouraged by all agencies involved and sustained for the continued unity and development of the nation.