Functions of Federal Airports Authority of Nigeria are given in this article and we hope you find it informative and helpful for your research.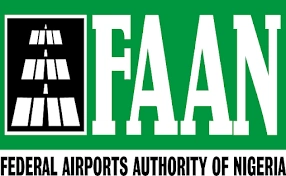 Read Also: Functions of the Niger Delta Development Commission
The Federal Airports Authority of Nigeria popularly known as FAAN is a statutory body charged with the responsibility of controlling and managing the airports as well as providing adequate airport facilities.
There are various airports in Nigeria most are local while some are international airports. Examples of some Nigerian airports are Murtala Mohammed International Airport, Aminu Kano International Airport, Calabar Airport, Enugu Airport, etc.
These airports are controlled by the federal airport authority of Nigeria and it is important to know how FAAN carries out its functions which is the focus of this article.
Read Also: Functions of the Corporate Affairs Commission
The major duty of FAAN is that it controls both domestic and international airlines. In Nigeria, without the regulations of airlines, many international airlines could travel into the country leading to many economically and security problems.
As simple as it could be, FAAN provides parking space for vehicles. Imagine how embarrassing it could be for packing space to be insufficient or overcrowded.
This is the duty of FAAN to ensure that vehicles are not only packed but secured especially when one is trying to process a traveling document.
The port authority also provides facilities for landing, refueling, and taking off airplanes in the airport. In situations where a passenger or an immigrant is stranded, FAAN simply solves the problem of transportation by providing vehicles within the airports.
These vehicles are properly registered for movement in and around the airport for security purposes. These rules regulate the movement of vehicles in the airport to avoid kidnapping or any other social crimes. This is basically done to protect immigrants or foreigners.
Read Also: Functions of the Nigeria Customs Service
It is important to know that FAAN ensures the promotion of foreign trade through the movement of goods and services.
There are cases where aircraft developed problems or are damaged and in such cases, maintenance of these facilities is the duty of FAAN. As occasion demands or for safety purposes FAAN provides repair and maintenance facilities, especially to damaged aircraft.
The airport's authority provides warehouses for the storage of goods before loading and offloading.
FAAN ensures the cleanliness of the airport. The authority sees to it that environment of the airport is neat at all times. Several personals are employed and paid to carry out these duties.
It is interesting to know that FAAN provides housing for immigrants and security agents like police and other agents working at the airport.
The airport's authority ensures the safety of passengers by providing effective security because once any airport does not serve, it will discourage immigrants and passengers from using that airport.
Read Also: Functions of the Federal Mortgage Bank of Nigeria
The airport authority takes charge of collecting airport taxes from airlines, shops that operate at the airport. It also helps in the construction and development of new airports. This is the responsibility of FAAN to guide in the construction of new airports.
The Nigerian airport's authority of Nigeria does not just recruit staff but also trains its staff by organizing several training packages for the staff and officials with relevant facilities.
Conclusively, the federal airport authority sees the general administration, management, and control of the airport.